Deqing Jiahe Crystal Fiber Co.,Ltd.is a professional manufacturing-type foreign-owned enterprise specializing in the design,research and development,manufacture,sales,and project service of all sorts of crystal fibers,including polycrystalline mullite fiber(PMF),polycrystalline alumina fiber,aluminum silicate fiber,high-alumina fiber,zirconium-containing fiber,as well as other related fiber products such as composite fiber precast blocks,all-fiber-furnace box-type resistance ovens and high temperature adhesives.


The company is located in the Qianlong Economic Development Zone of Deqing county(known as the'hometown of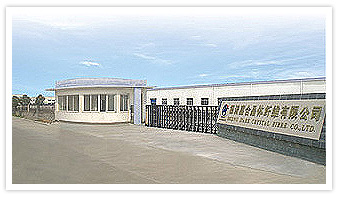 thermal insulation products'),Zhejiang province.With the capital city Hangzhou lying to the south,the famous summer resort Mogan Mountain to the north,and the Hangzhou-Nanjing Highway and Xuan-Hang Railway passing by,our company enjoys fairly favorable geological conditions,and also a very convenient transportation and communication net.


Covering a total area of more than 13,000 square meters,the factory owns more than 6000-square-meter modernized standard factory buildings.Through the introduction of various advanced technologies,we now possess first-class producing techniques and equipments at home,and also have an excellent management group,composed of expert professionals who have carried out the research and development,production,management and sales of PMF products and ceramic fiber products for more than ten years.So far the main technique index for our PMF and other fiber products has reached the international leading level,and the application techniques of the products have also been included in the list of National Key Promotion Plan for Science&Technology Achievements during the 9th Five-Year Plan period.Our products have been widely applied ad the adiabatic inner linings of high temperature industrial furnaces in various areas such as pottery making,electronics,metallurgy,chemical industry,glass making,mechanics,astronautics and military engineering,with an energy-saving rate of 10-40%.We also provide our customers with other services like project design and consultation,as well as a highly-qualified team experienced in installment,construction and maintenance.


With honesty and practical spirit as the main principles of the company,we earnestly look forward tothe visits by all the friends at home and abroad,for our sincere cooperation and mutual development.